Fans come back
By subscribing to your daily deals (new products, promotions...), your customers discover new reasons to visit you.
Fans spend more
At the same time, they can be tempted by other articles which are not daily deals.
Fans recommend you
Your customers can share your deals on Facebook. Thus, their friends will be able to discover your store or your company.
For whom?
Do you manage a store or a SME? Your customers like to come back to you for your good advice, your creativity, the renewal of your offer, your deals... briefly put, for your added value? But you would like them to return even more often?
Or you have noticed that your passive website is not enough anymore? You have understood that you should not wait any longer for your customers to come to you, that you have to reach them and especially to leave them the choice of the communication channel: by email or via the social networks. Everyone according to their desire.
Then Fan2Boost can help you!
Our solution
Do what we call "proximity e-Marketing": to turn your customers into fans, communicate regularly to them your most recent deals by email and via your website, Facebook and Twitter.
Complicated? Not at all, Fan2Boost simplifies your life. We offer you a complete solution which contains:
your website, perfectly adapted to social networks and mobile devices,
broadcasting functions towards your customers integrated into your Fan2Boost website and very easy to use.
Our solution deals with the constraints related to the various communication channels. A click is enough for you to publish your latest deals on your website and to share them via the channels chosen by your customers. Thus Fan2Boost increases the power and the reach of your communication!
The big brands have their communication tools? Communicate like them, but easily and quickly with Fan2Boost.com!
1
Create
You create here your new website, effective and adapted to mobiles devices. It's easy and fast. Or let us create it for you.
2
Publish
On a daily basis, you code and publish easily your daily deals on your website via your mobile, tablet or PC.
3
Broadcast
At the same time you broadcast your deals with one click to your subscribers by email, Facebook and Twitter.
4
Sharing
Each subscriber or visitor of your website can share your deals. For a snowball effect!
Easy creation of your website
All in one, in a few minutes
Adapted to mobile devices
Attract loyalty and activate your customers
Grow the value of your daily deals
Pack of free subscription cards
Optimized for your customers
Evolutionary solution
Free domain name
See for yourself the effectiveness of a Fan2Boost site for your customers. Test it on your smartphone and note its user-friendliness!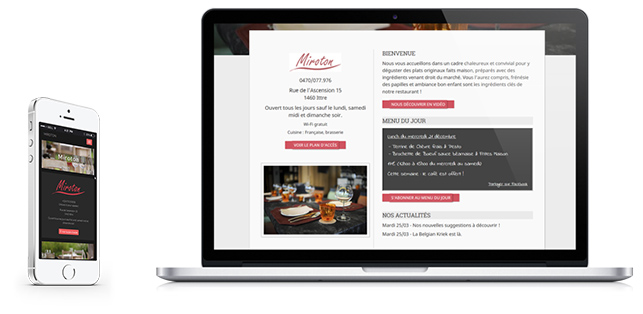 I find your concept "sexy". Be its look and feel, its concept, its user-friendliness, I really believe in it!
Fan2Boost. The web solution which will boost the visiting of your business.