For you and your customers.
All in one, in a few minutes
Much more than a website, you will have access to a true acquisition solution.
And it's no use waiting for a supplier to start working on it, you can create your site immediately, easily and in a few minutes. This saves you time and money.
You can also let us create it for you.
Evolutionary solution
We are listening to you, we understand your needs, and you will benefit from the improvements which we will add to Fan2Boost thanks to your suggestions. Always in your interest.
Attract loyalty and activate your customers
Fan2Boost proposes to your customers to subscribe to your daily deals and to your news, you thus create a durable relation with them.
You will be able to also publish your daily deals and your news on your Facebook page or your Twitter account.
Grow the value of your daily deals
Do you have many useful ideas for your clients? Do you renew your offers regularly? Share them directly with your customers!
Pack of free subscription cards
We offer you 200 subscription cards to be given to your customers for inciting them to subscribe to your daily deals.
Adapted to mobile devices
Your customers get informed more and more often via their smartphone or their tablet. Fan2Boost adapts the appearance of your site to the device used by the visitor. In the same way, you can manage your site on smartphone, tablet or PC. Long live freedom!
Easy creation of your website
We pre-build 90% of your website, what remains for you is only to adjust its design and to manage its contents. Our tool already answers to all the questions that you could ask yourself.
Optimized for your customers
You know it, the first impression counts. This is why your Fan2Boost site is conceived to quickly and agreeably inform your visitors. It answers effectively to the questions that they can ask.
Free domain name
A personalized domain name (e.g.: www.miroton.be) is a plus for your visibility. We offer your domain name to you from the first paying month and it remains your property.
Thus, you do not have to worry about its technical configuration.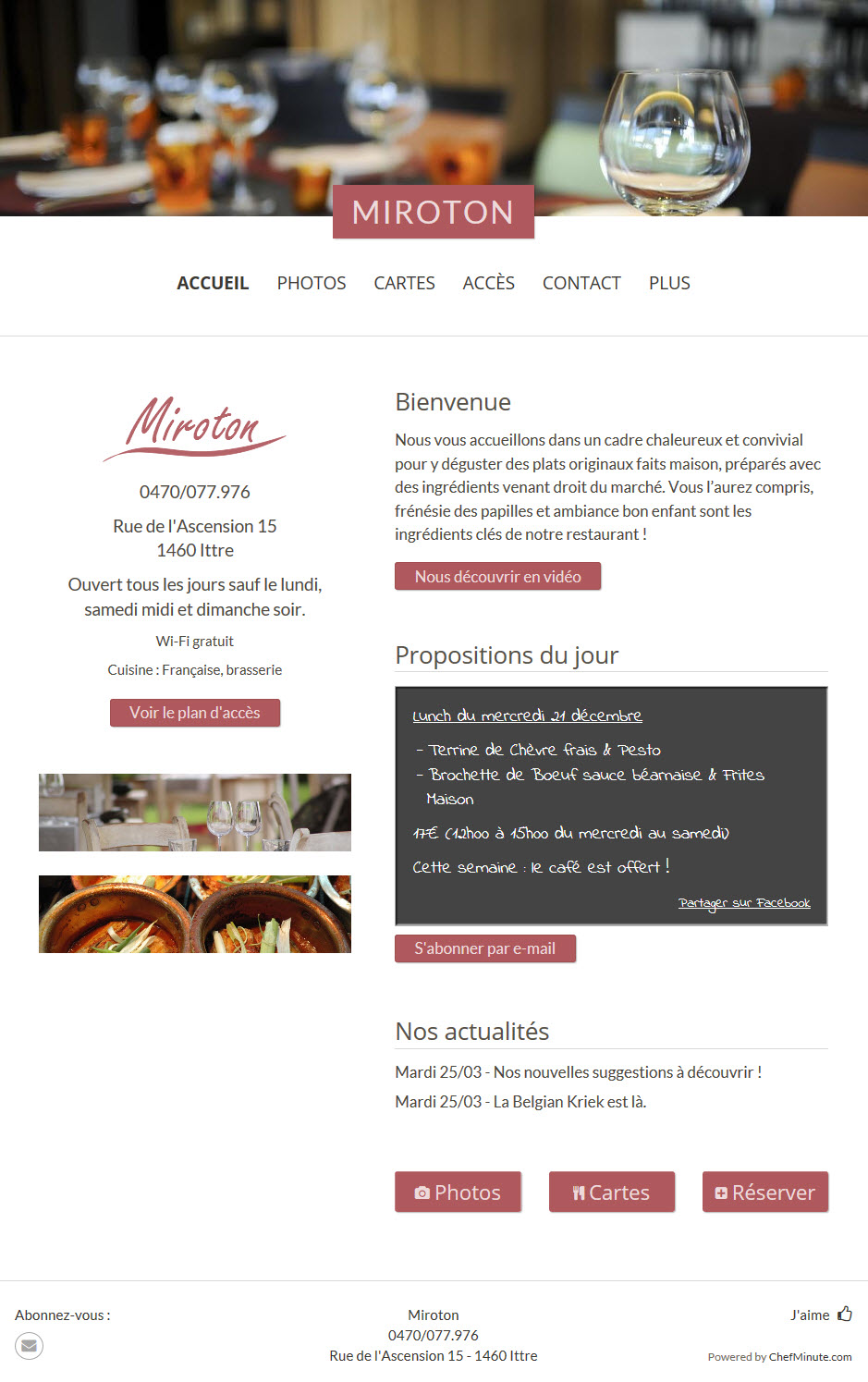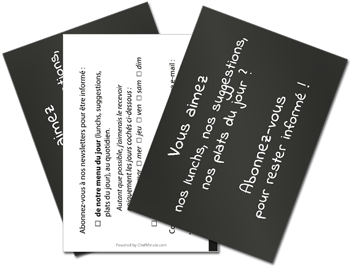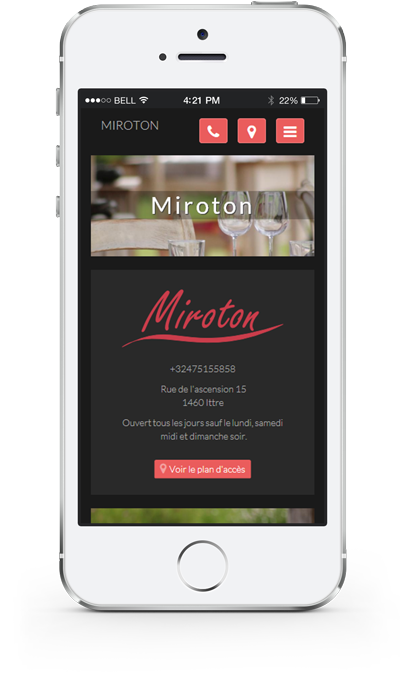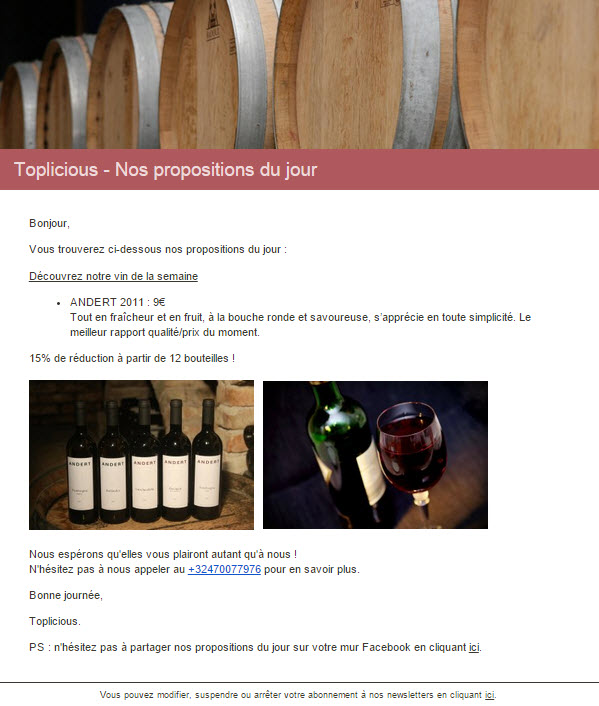 "Daily deals" email received by your subscribers.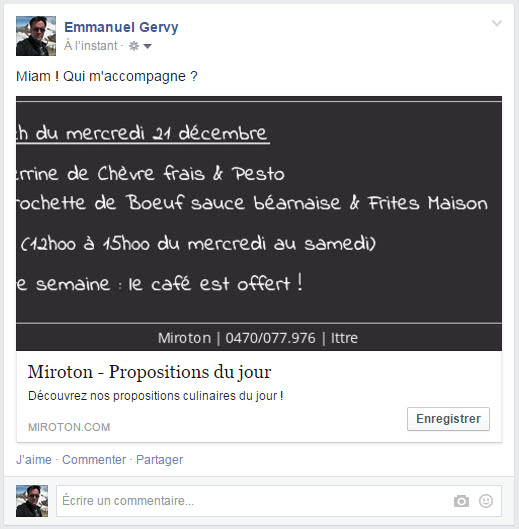 Sharing of your daily deals by your fans.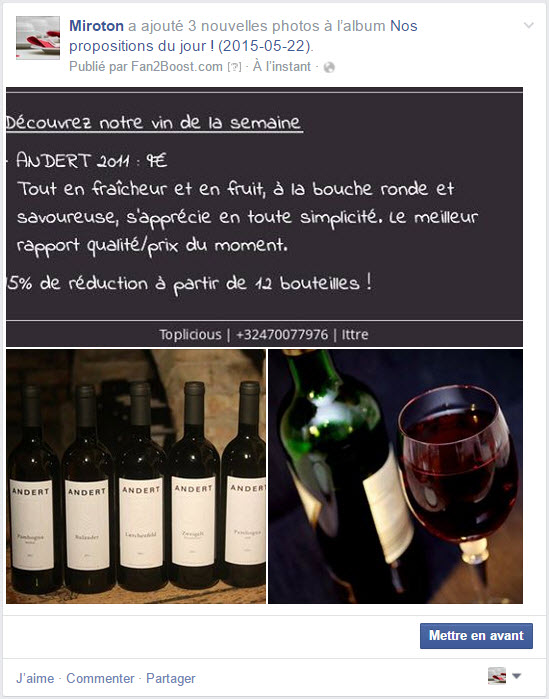 Publication of your daily deals on your Facebook page.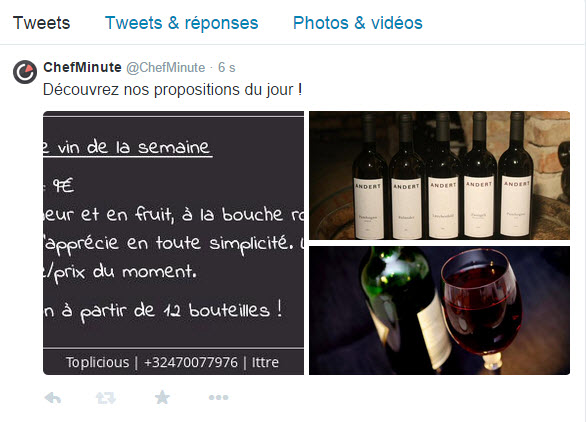 Publication of your daily deals on your Twitter account.